What started as the book discussion half of "Women A'Loud!" was so darn great it needed to be its own show!
I get to host this program dedicated to Women in the Written Word, and all that entails.
I named it in honor of Aphra Behn and Lisa Ben. The show encourages discussion through engaging commentary and excerpts. Sometimes, for modern books, the author joins the discussion. Come and discover the magic of the Parenthetical H!
Be(h)n's Book has been broadcast and streamed over four different stations. It is now a podcast series on
Network Listen.
Currently in production is The ReBlume Project. Here are the details to look forward to: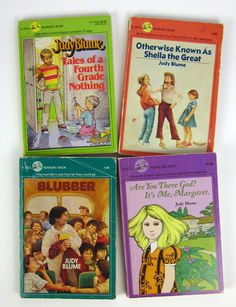 ReBlume, Revisiting Judy Blume. A group of women will re-read the Judy Blume Books from their youth and meet once a week for two months to discuss them. This first in depth series starts with Ms. Blume's premiere nine books from the 70's: Are You There God It's Me, Margaret?, Iggie's House, Then Again Maybe I Won't, Tales of a Fourth Grade Nothing, Otherwise Known as Sheila the Great, It's Not The End of the World, Deenie, Blubber, & Forever!
Were you a Judy Blume reader in the 70's or 80's? Have you memories, thoughts, takeaways you would like to share about your reading experiences with Judy Blume books, particularly these titles? Reach out and let us know by sending them through an email- please indicate in your email if you would be interested or willing to discuss your thoughts on the show. We look forward to hearing from you! Contact Us.